UV ink is compatible with which printer brands?
Mimaki Ujf,
Docan, Handtop, Flora, Gongzheng, Witcolor, Flora, Xenons, Allwin, Yaselan, Liyu, Human, Flyjet, Grando, Bossron, Taimes, JHF, EFI, Teckwin, Titanjet, etc.
This SUPERINKS UV ink is compatible with heads:
Ricoh Gen 5,
Ricoh Gen 6,
Ricoh Gen 4,
Ricoh G5S.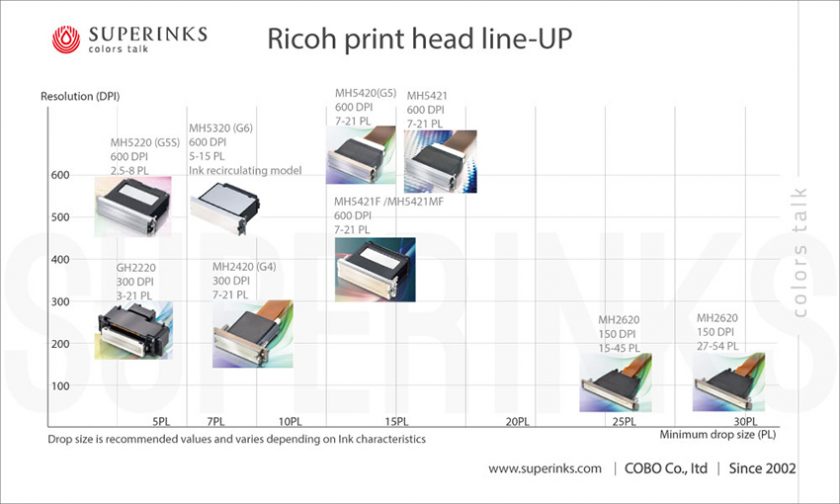 Features:
Low Odor Formulation,
Long term exterior performance with proven resistance to the effects of UV degradation and color fade,
High impact, high-intensity colors with extended color gamut,
Consistent color density value,
Good adhesion on a wide variety of substrates.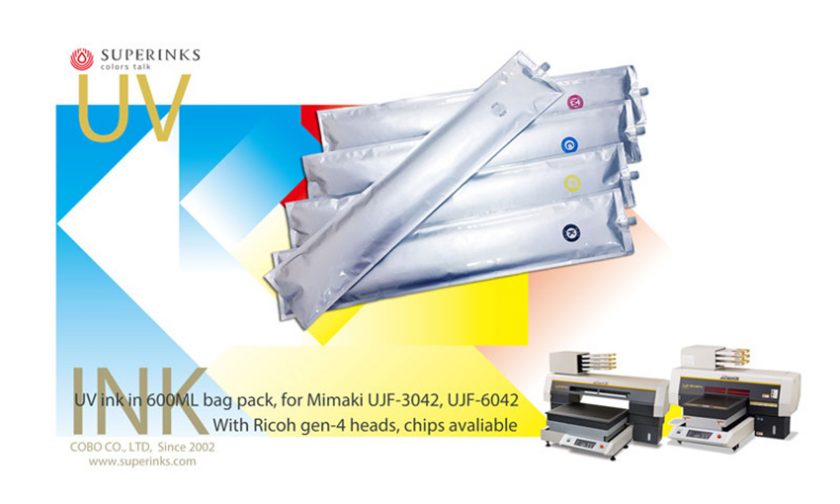 This UV ink has the following colors:
Cyan, Magenta, Yellow, Black,
Light Cyan, Light Magenta, Gloss, White,
Clean liquid.
This UV ink is suitable for media:
Soft ink,
Hard ink,
Middle ink.
Used on materials:
PVC flex, car sticker, wallpaper, oil painting canvas, glass-ceramic, acrylic, metal, wood, rigid PVC, etc.
Used on lamps:
Mercury lamp,
LED light lamp.
This ink application:
Print on canvas for outdoor banners for roadside advertising, shop sign, shop promotion etc.
The user manual of ink:
Storage temperature: 15-30℃;
Expire time: 6 months after production for white ink, 12 months after production for other colors;
Shake well to mix well before using;
Avoid mixing with other inks and chemicals at any time;
Use only with adequate ventilation conditions;
Use only by professionals;
Use the corresponding professional cleaning flush from us.
Printing condition:
Printing room temperature: 20-30℃, head temperature: 35-45℃. If beyond the temperature range, please use a heater or air conditioner.
Humidity: 40-60 %.
Package:
5 KG pack,
1 KG pack,
A customized package is available.
Related products:
UV ink
SUPERINKS factory introduce video: