What is DTG ink?
DTG ink, also named direct to garment ink, which is a kind of water-based pigment ink for the digital textile printers, and direct print on finished T-shirts. As long as the finished T-shirts printing area is small, the DTG printers are usually small size, A3 or A4 flatbed, with Epson i3200-a1 or 4720 or DX5 heads.
Mostly, DTG inks are works on cotton textiles. When it prints on light/white/blank cloth, the printer only use KCMY, etc. colors. If it prints on dark/black color cloth, we have to print a layer of white first, and then print color picture, the printer will includes a white color.
With the development of technology, the DTG ink will prints on other textile types, like polyester, or polyester and cotton mix fabric. And it will goes to a rolling machine, for industrial-scale printing, pre-coating the fabric by an industrial-scale factory.
This DTG ink is suitable for which print heads?
Epson i3200-a1,
Epson 4720,
Epson DX5,
etc.
Which colors does this DTG ink have?
There is pre-coating liquid in 1:10, and in 1:20, or other customized proportions.
And the clean liquid is available.
This DTG ink's main features are:
Color resistance can reach 4.5 levels,
With our own pre-coating, the printed garment can offer a very bright color and soft and smooth texture, as good as reactive printing.
Very fluent printing,
high concentrate, delivers vivid colors and a wide color gamut.
Applicable materials for DTG ink.
Pure cotton,
Fabric with more than 70% cotton,
Linen.
DTG printing working processes are:
1). Pre-coating the cotton garment,
2). Dry the garment,
3). Put the garment on the flatbed of the printer, fix it, and print,
4). Dry the printed garment,
5). We get a printed garment.
How is the Chinese market's DTG printers situation?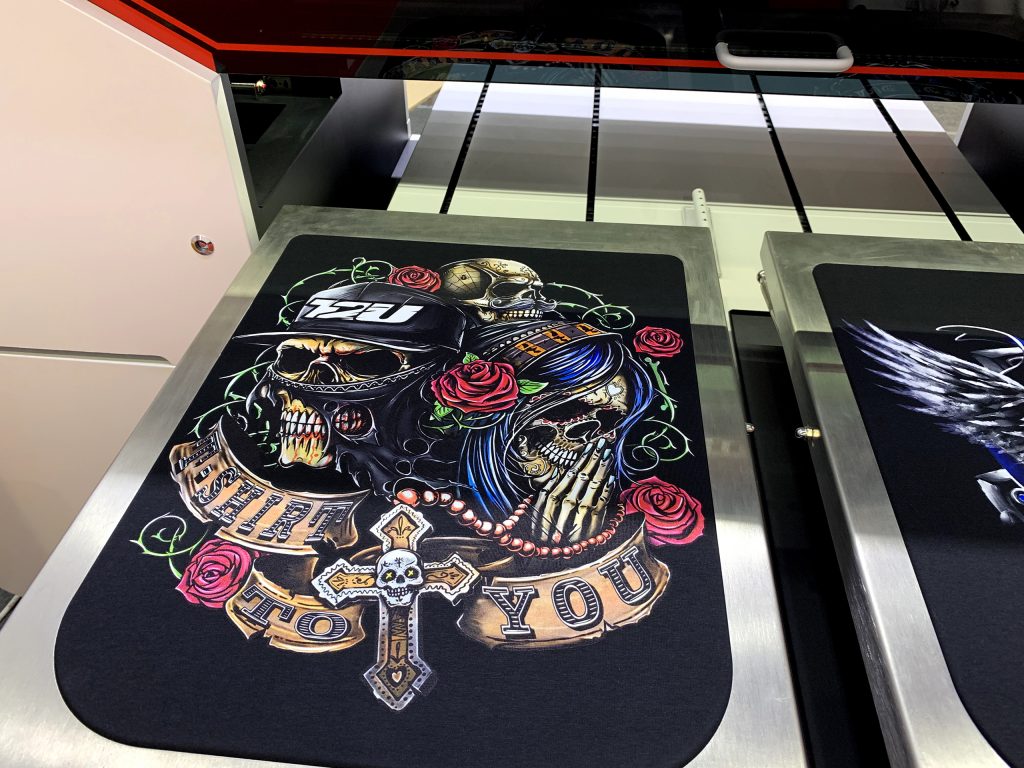 More than 10 years ago, there was Epson water-based print head DTG printers, the suppliers modified for Epson desktop printers like R1390, T50, T60 4880 9880 etc. They just do small modifications, and suppliers' technology is weak, the printing is not stable, and the printers' performance experience is very bad.
In the second stage, in about the year 2010, while Chinese printer companies on the ability to make good quality printers. There are totally new made DTG printers, with stable quality. But the color resistance of DTG ink is weak, at about 3-4 levels. To strengthen the color resistance, they add complicated pre-coating and after the coating processes. While the non-programmed manual operation coating process, the quality of color resistance is still not stable.
In the third stage, after the year 2020, after the DTF boomed up. There is one raw material, which works both on DTF ink and DTG ink and brings better adhesion for DTG ink. In light / white / blank cotton garments, DTG ink delivers a softer texture than DTF. Then DTG works on high-level products, DTF goes on lower.
Available package:
1 KG bottle,
5 KG bottle,
20 Kg drum.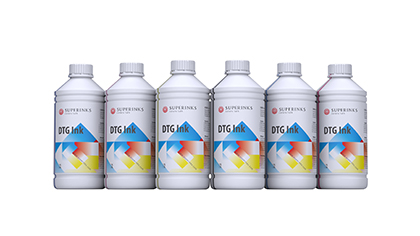 Instructions for use of digital printing inks:
Operating temperature: 20-30℃, Operating humidity:40-60%.
Shake the ink well before putting it on the machine; It will be best if you can use it up within 1 week after opening.
Before using our products for the first time, please empty the ink cartridges, ink circuits, and dampers. If possible, please clean the ink circuit system and replace it with a new damper.
It's very important to make an ICC profile to get brilliant colors if need makes an ICC profile, contact us, we will help.
Transport and storage conditions for digital printing ink:
Avoid direct light, and storage temperature at 15-30℃; after opening the seal of the package, please avoid dust and other sundries going into ink composition.
The goods are identified as Non-dangerous goods in accordance with IMO, RID/ADR, IMDG, ICAO, and IATA.
MSDS available.
Related products:
To do DTG printing, you need other related products except for DTG inks as:
DTG printer,
Pre-coating machine (by spray or by scratch), if don't have this machine, you can do by hand,
Cotton garment.
What kind of ink does DTG use?
DTG ink is a kind of water-based pigment ink, environmentally friendly and harmless to the body.
How much does DTG ink cost?
In the year 2022, DTG ink suppliers in the Chinese market, for wholesale quantity more than 1000 KGS, DTG color inks (KCMY LC LM, etc.) price about ¥180-250 / KG, white ink in ¥250-¥400 / KG. The price ranges according to time and technology updates.
Does DTG use sublimation ink?
DTG ink is not sublimation ink.
Mostly, sublimation ink is water-based dye heat transfer sublimation ink, it prints on a kind of coated heat transfer paper, and then transfers to polyester textiles. And there is a kind of direct print on coated polyester sublimation ink too.
DTG ink works on cotton, and direct print on the cotton garment, with no need for transfer.
How long do DTG prints last?
In the garment market, we use color resistance levels to measure it. DTG prints' color resistance level is usually between 4-5 levels. Compare to 5-level sublimation, DTG's color resistance level is lower.
SUPERINKS factory introduce video: