HP from the USA always leads the digital printing technology area, especially on AD signs, from hard solvent ink to UV-led ink printing, and then to latex ink printing. There are big steps between every step. The small step from solvent to eco solvent. Leads by Japan Market.
Each step of the printing technology develops with more environmental, wider applications.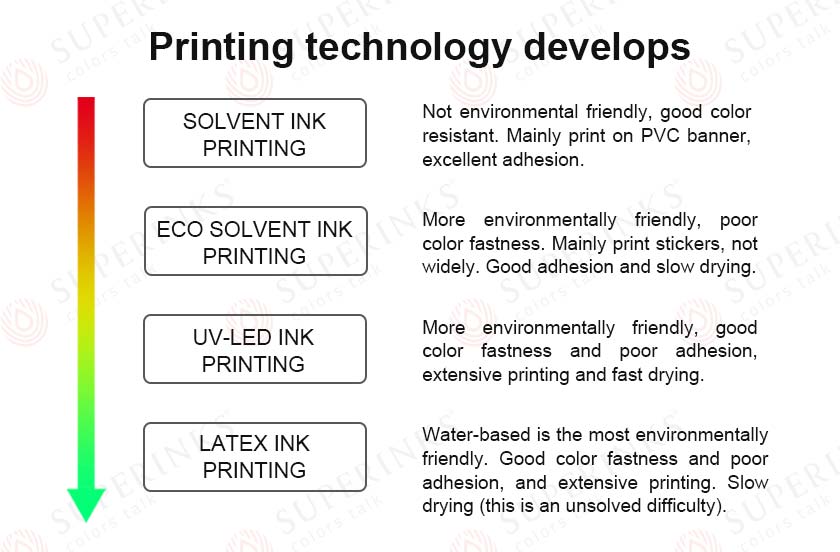 On the other hand, sublimation printing for AD signs also has more application for its lighter, more eco, cheaper, better adhesion.