(One). What is a DTF ink?
DTF heat transfer pigment ink working process:
1. Prepare a printing film. Make sure the printing side up.
There is a layer of coating on the surface of the film. The function of the coating is to absorb ink and hold the ink, making the picture sharp. Meanwhile, the coating is a kind of flexible layer, when you stretch it, it will not break.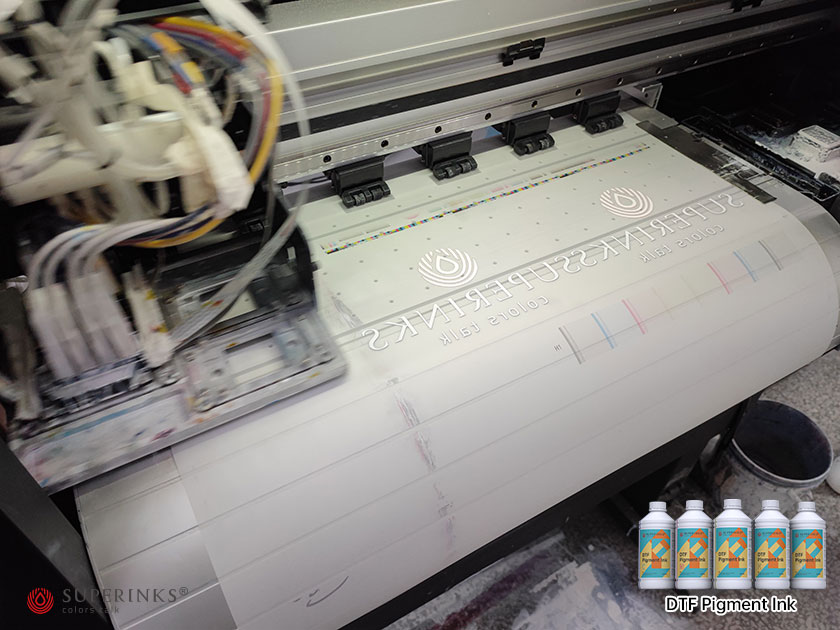 2. Printing colourful pictures, and then printing white colour to cover the picture.
Because of the working step 1's film, in the working step 2, you can get a sharp picture. meanwhile, the white colour ink will be covered the surface of the colourful picture. White colour is very important in this technology. It will be the background of the picture on the black/dark T-shirts, to make the colours shinny. White ink also is flexible to bear stretch. And the "wet/not dry" white ink has the function of loading "hot melt powder" in the next step.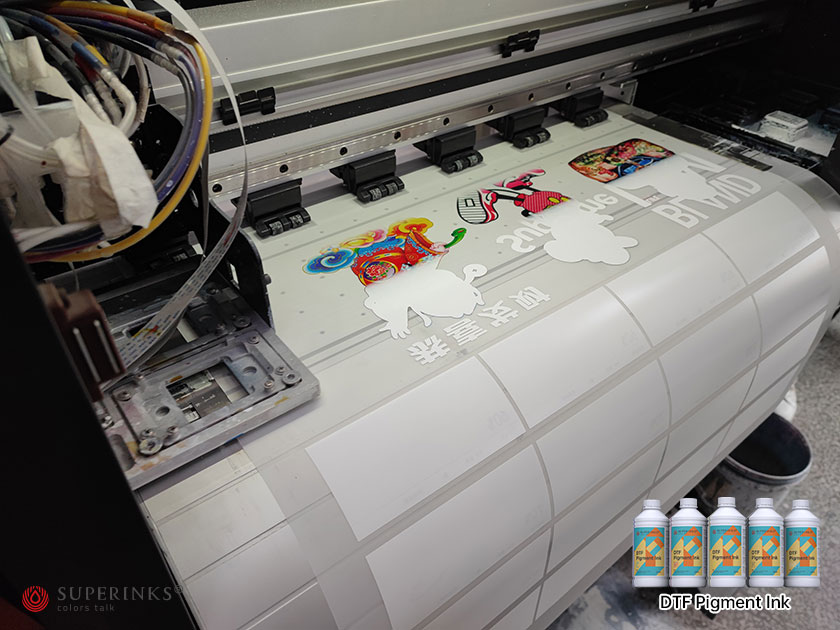 3. Spray hot melt adhesive powder on the wet white ink surface.
Hot melt powder is the biggest new part of this technology. Previously, we use hot melt powder in the silk screen's white. The function of hot melt powder is "glue", sticking the layer of the picture to the textile. When you heat this kind of powder, it will turn to liquid, and turn sticky. But in a normal environment temperature, it is a solid powder.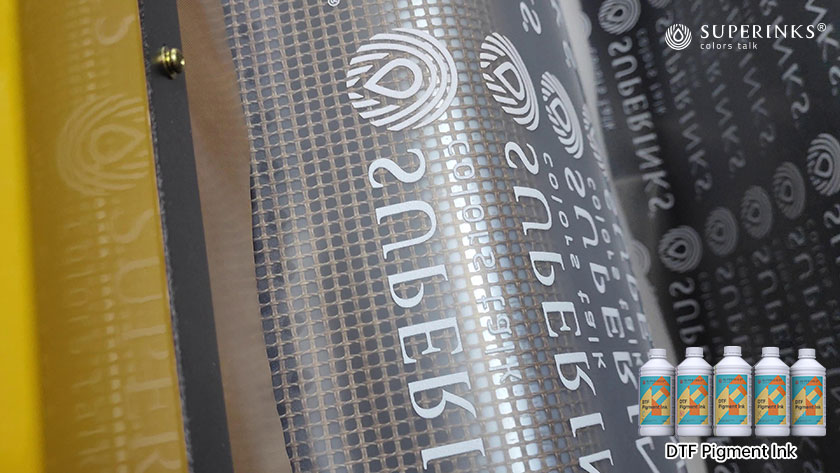 4. Bake the hot melt adhesive to a melted state, at about 80-150 °C, 3-25 Min.
So, after step 4, you get a beautiful picture, with a layer of white background, and then a layer of "glue" background. And more importantly, the "glue" is not sticky at a normal environment temperature. You can roll it up to send to customers, to store there.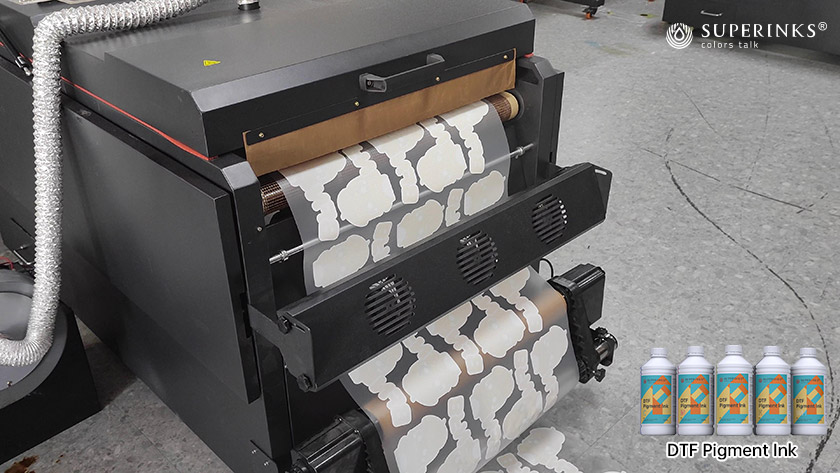 5. Heat press at about 150-170 °C, 8-15 seconds.
In step 5, you can cut down the film, without caring about the shape of the picture edge, put it on the surface of cotton textile, press and heat. And then you can peel down the layer of film (without coating), and leave the picture on the textile.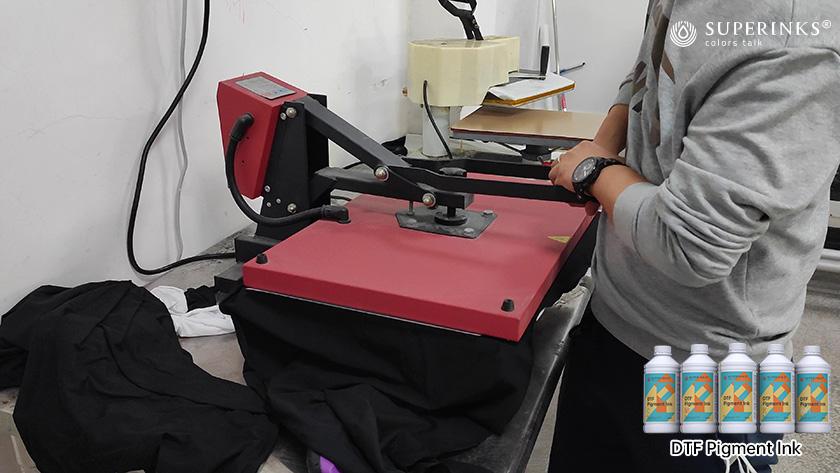 6. Peel down the substrate.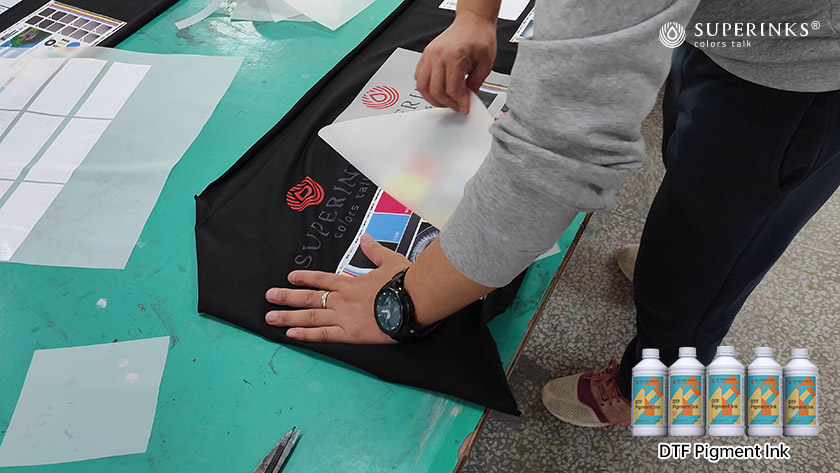 7. You will get a finished product.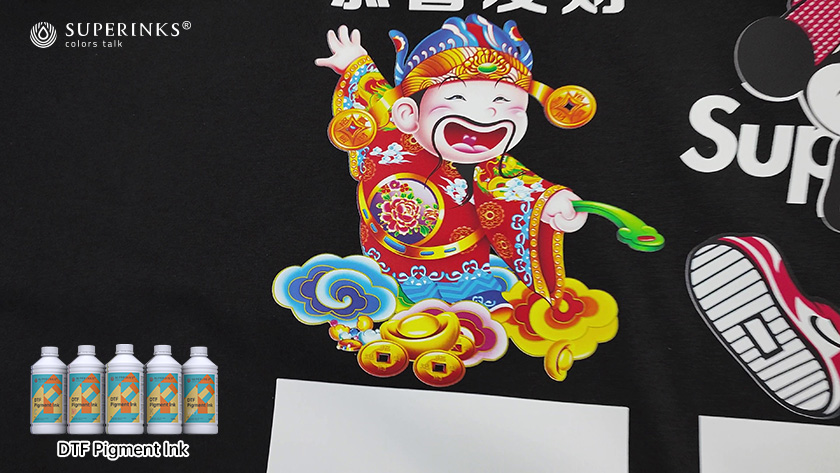 (Two). Compare with DTG, DTF technology has two big improvements:
The picture on the surface of the textile is very shiny and bright. Even on black textile.
It is designed for cotton textile, but not only works on. Theoretically, it can work on all kinds of textiles, such as cotton T-shirts, jeans, sweaters… You can try more and more different material textiles.
DTF ink is for cotton T-shirts, with flexible pictures, can do big-scale industrial use.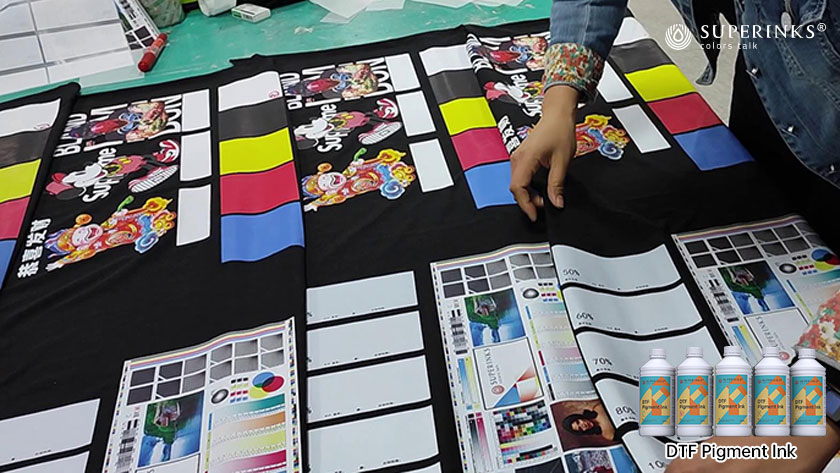 (Three). If you have more questions, you can message us.