(One). What is a DTF ink? Is it a normal pigment ink?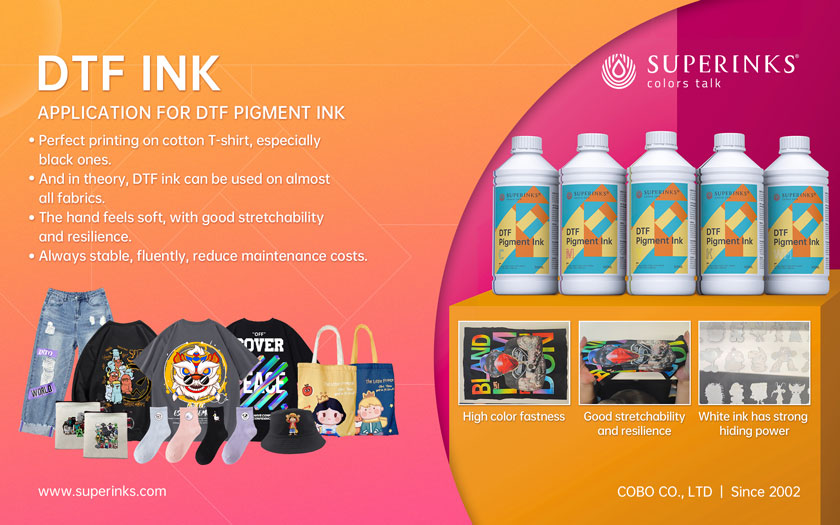 DTF (direct to film) printing ink is a kind of special pigment ink. If you use normal pigment ink on DTF printing, it will not work well. This kind of DTF ink has very good adhesion with cotton textile, and it has special components to make good flexibility.
DTF ink has very wide compatibility with different textile types. It has a very big market in the clothes market.
(Two). What is needed for a DTF printing? What do you need for DTF printing?
A water-based printer with good function in printing on film.
A shake powder and baker equipment,
DTF ink,
PET film,
Hot melt powder.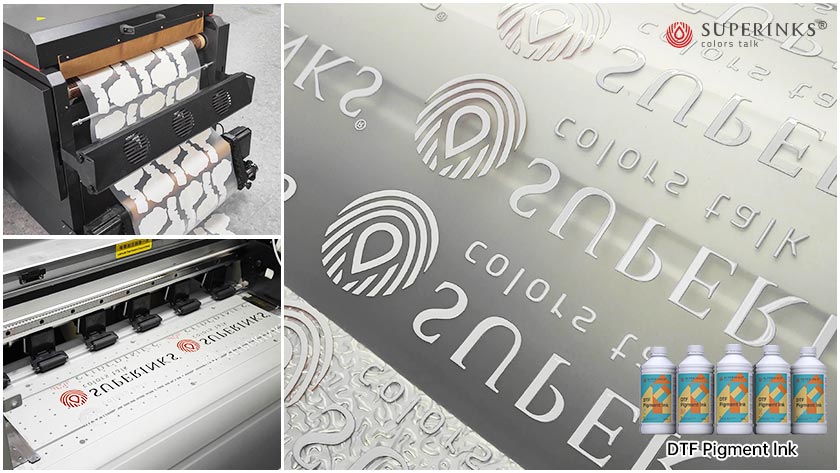 (Three). How to evaluate a DTF ink?
The fluency of white ink. We can print 10 square meters, in 100% ink droplets, to get less than 5 pin breaks.
The fluency of CMYK and other colours. We can print 10 square meters, in 100% ink droplets, to get less than 5 pin breaks.
When the printer is holding from working, how long can it do, to keep the ink printing out the all nozzle hole without cleaning? Need more than 0.5 hours.
How is white ink coverage in 60%, 70%, 80%, 90%, 100%. White ink is good with strong covering power, and not good with weak covering power.
Will white ink appears a little blue or yellow? It should be pure white.
How flexible is white ink on stretch? The more flexible the ink, the better.7.
Is the white grainy? It's not good to have a grainy feel, but it's good to be flat.
White wrinkled, peeling is not good, fine and smooth is very good.
The compatibility of white ink and film: It is good when white ink can adapt to more kinds of films; it is not good if it can only adapt to a few kinds of PET films.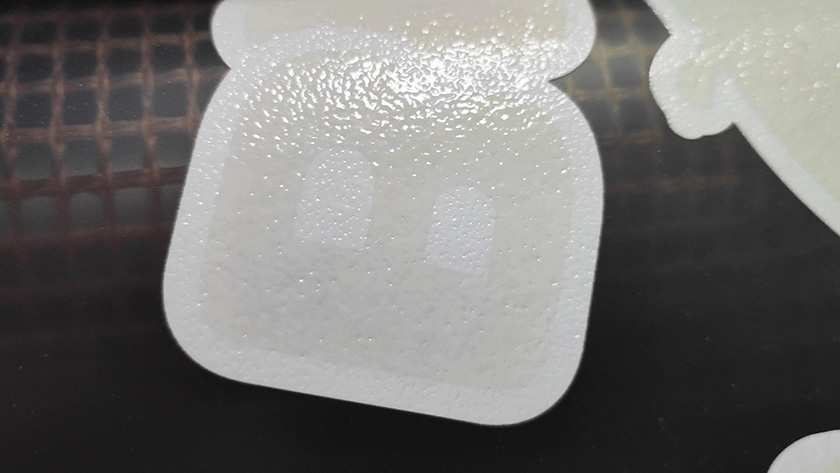 The compatibility of CMYK colours ink and film.
If white ink flow ink or water on the film, which is not good white ink, or not good compatible on white and other colours.
Printing environment temperature and humidity range. The larger, the better. Normal operating temperature: 20-30℃, Operating humidity:40-60%.
What is the colour of the pictures? Is it bright? Are the colours a wide gamut? Are the colours true colours?
Can the colour block of each colour be pure and clean and true? If there is any ripple. Mean ink is not compatible with the film. Or printer waveform does not match the ink.
If the printed picture gets oiled surface after several days? It means ink with more oil, or the inside of the ink layer is not totally dried. Can adjust the baker equipment to avoid this.
What is the colourfastness to dry rub, wet rub and high-temperature washing? Normally, 4-5 grade is good for clothes standard.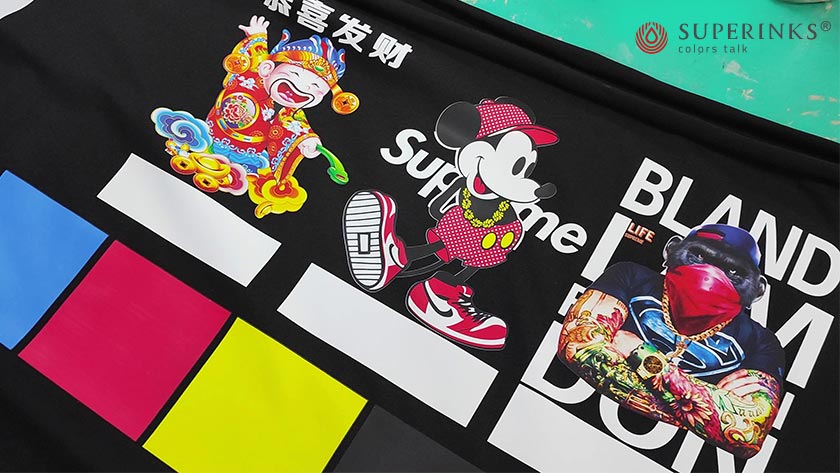 (Four). If you want to know how to evaluate PET film, hot melt powder, shake and baker machine, and printers for DTF printing, you can message us.