For sublimation printing, as our information from the market, Epson i3200-a1, 2-3-4-6 heads sublimation printers are old model to market, and 8 heads ones are hot selling in the year 2021. Then how about more heads?
Report time: Aug 22, 2022
Author: Mrs. Kyna Zhou
ITCPE 2022 (17th) Guangzhou International Textile Clothing and Printing Industry Expo
Time: Aug 18-20, 2022
Address: Poly World Trade Center Exhibition Hall, Guangzhou, China.
Exhibition Highlights 1:
12, 15, 16 print heads Epson i3200-a1 sublimation printers for textile printing.
Which printer brands are promoting more than 10 heads i3200-a1 sublimation printers?
Oric / Grando / Keundo, 15 / 16 heads,
Fedar, 12 / 15 head,
Xkeda, 12 / 15 heads,
Gongzheng / Gongsheng, 12 heads,
Coltex / Xenons, 15 / 16 / 30 heads,
Refretonic, 15 heads,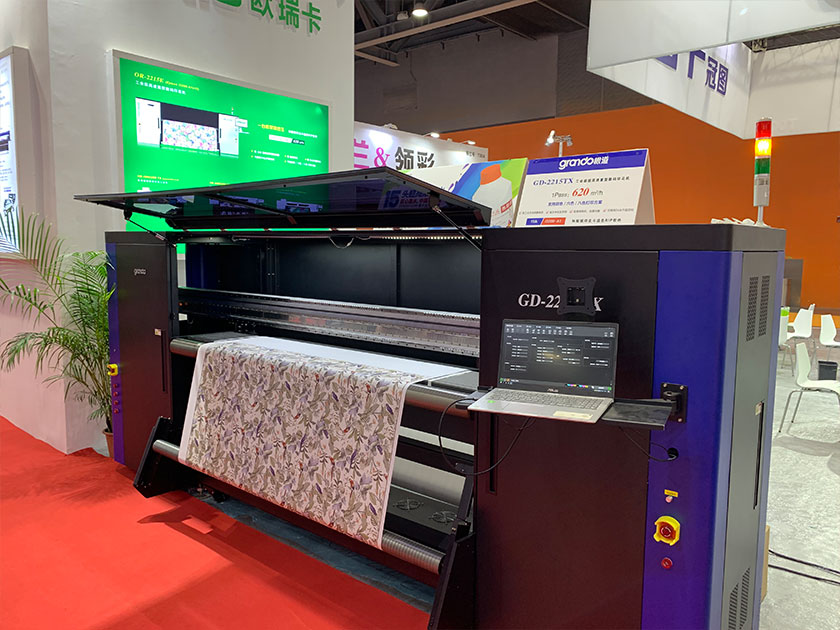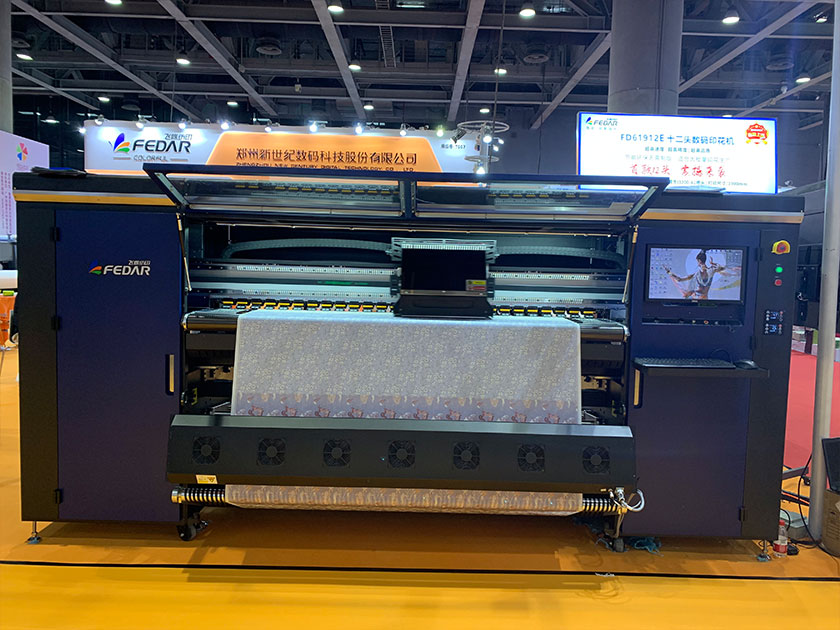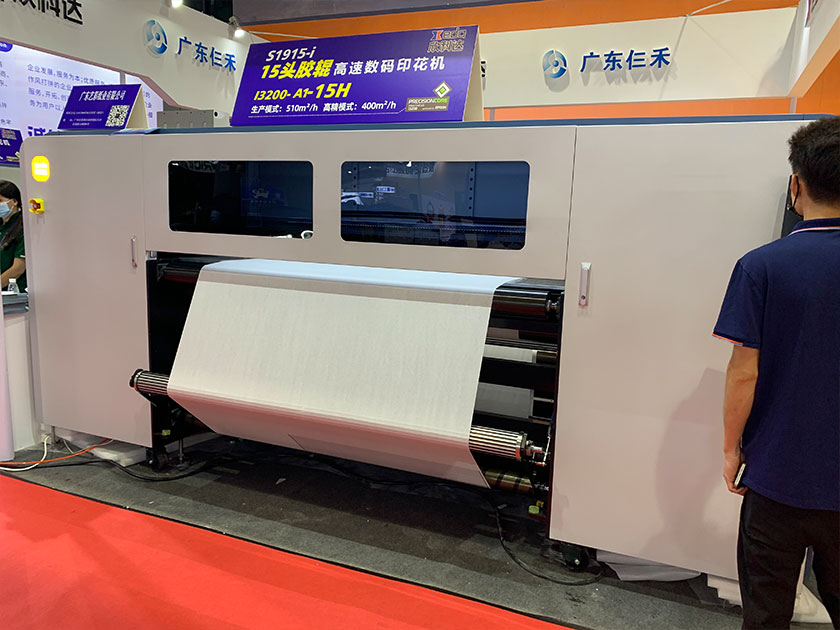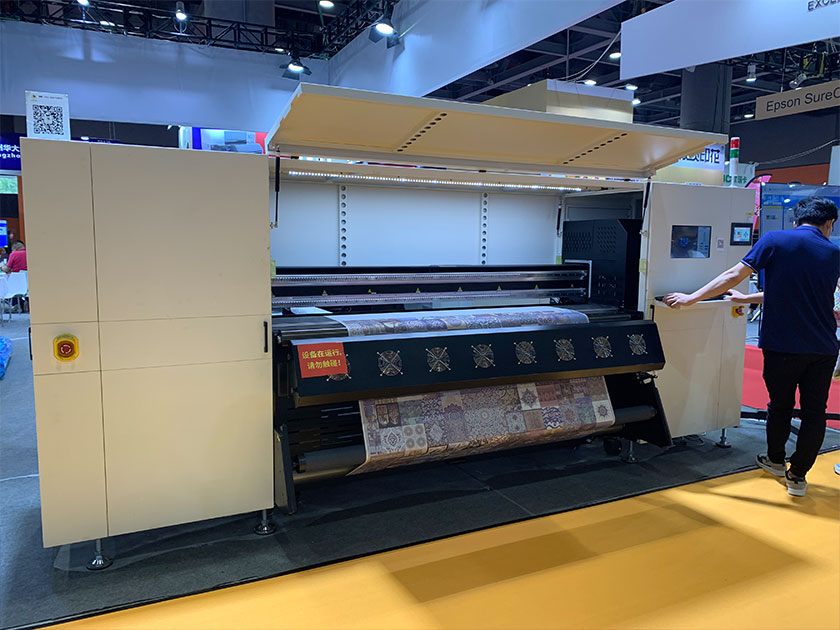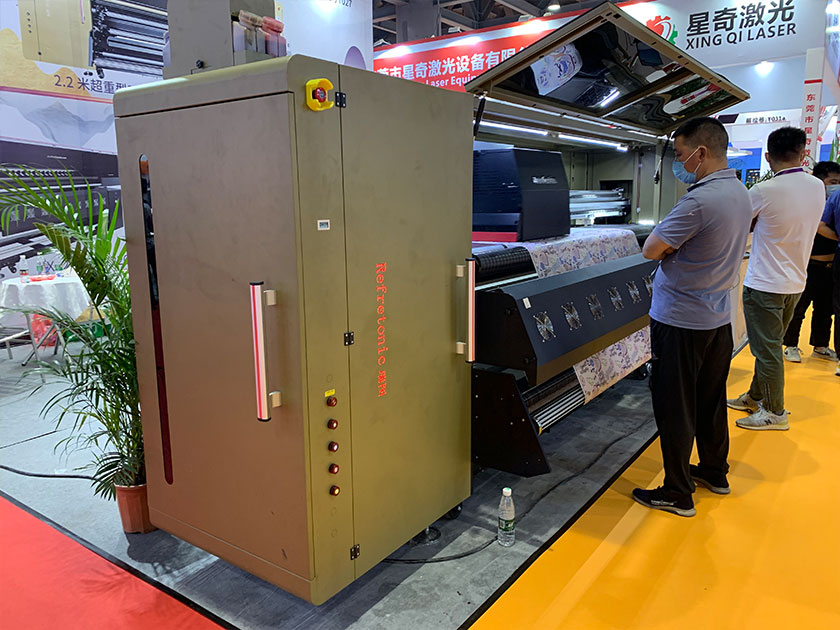 All the above brands showed 8 heads printers as a basic printer.

Exhibition Highlights 2:
Epson S3200 sublimation printers for fabric printing.
Which printer brands are promoting S3200 sublimation printers?
Flora 8 heads S3200, has sold more than 200 sets in the year 2021, 16 heads new release,
Coltex / Xenons, 30 heads.
YuanYin, 4-8 Epson S3200,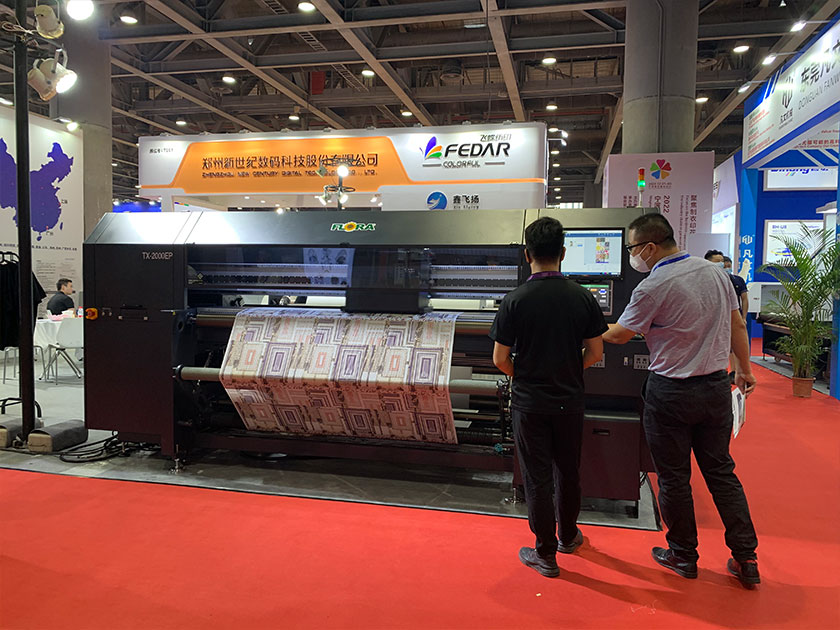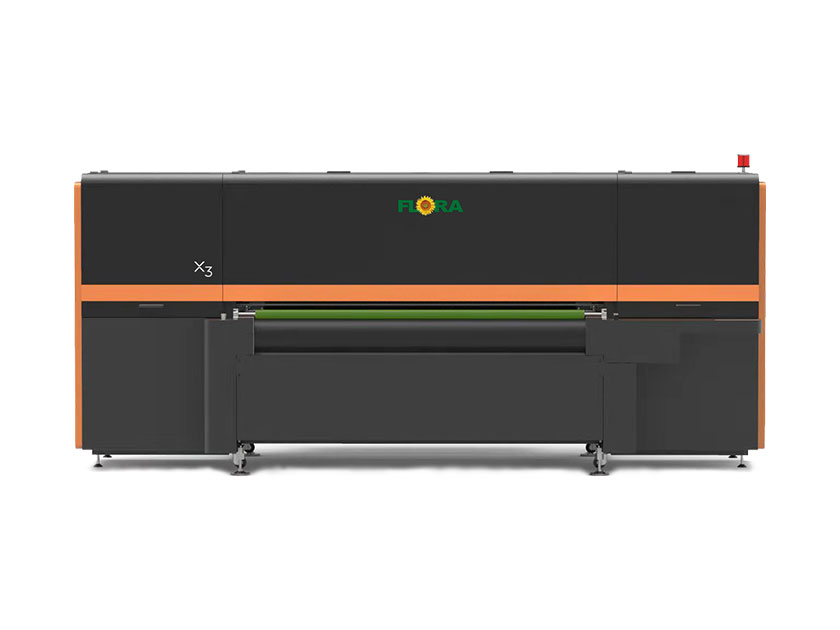 Exhibition Highlights 3:
1.2M width DTF printer for garment printing.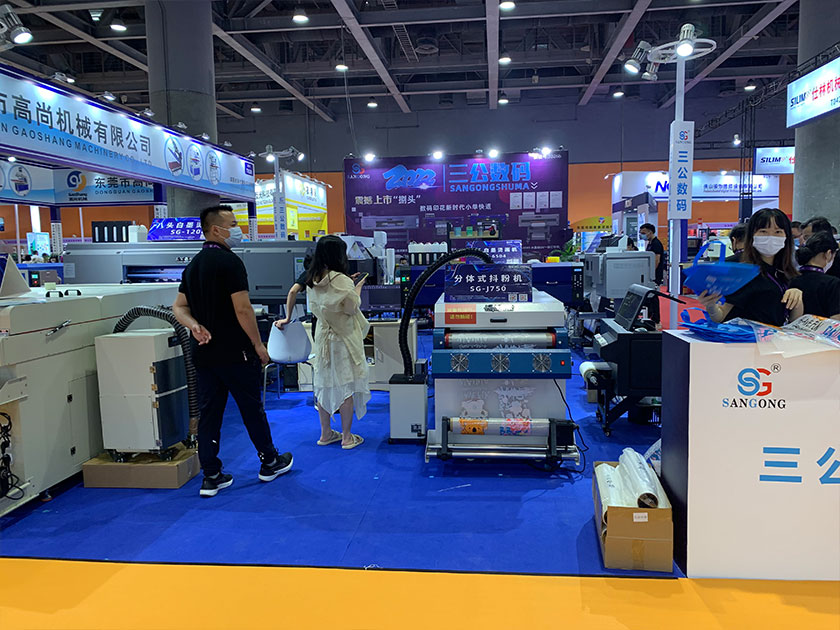 Exhibition Highlights 4:
DTG (Direct to Garment) for roll textile printer.
Which brand printers?
NKT, 16-32 heads Kyocera or Epson S3200,
Coltex, 8 heads i3200-a1,
Bihong.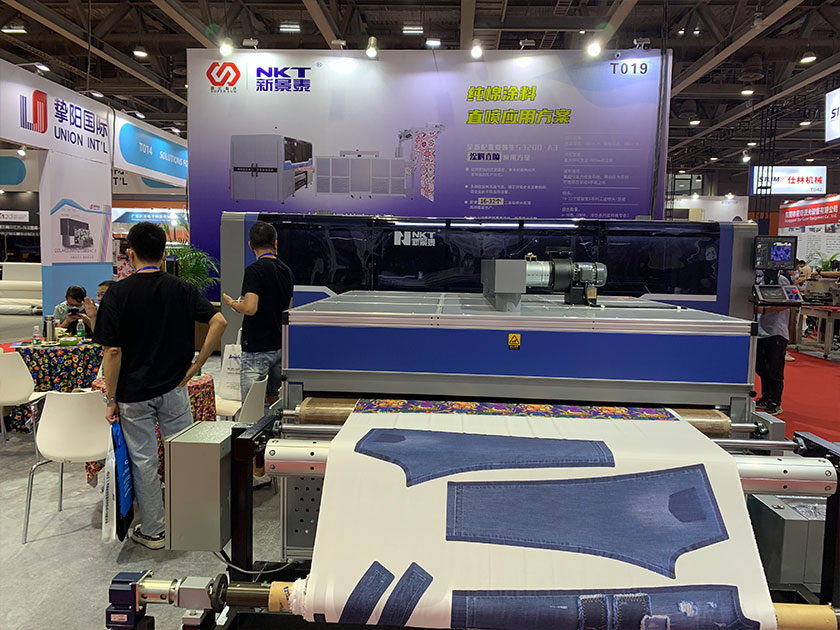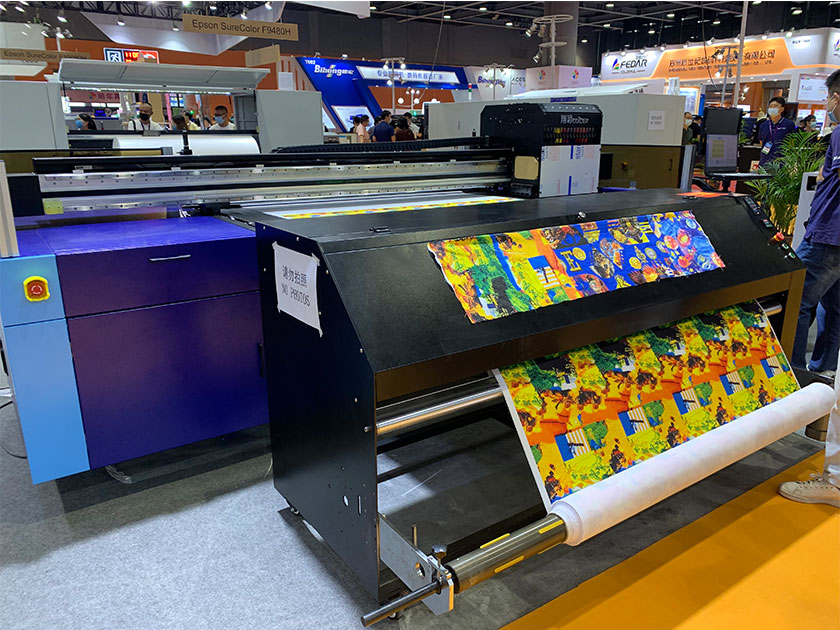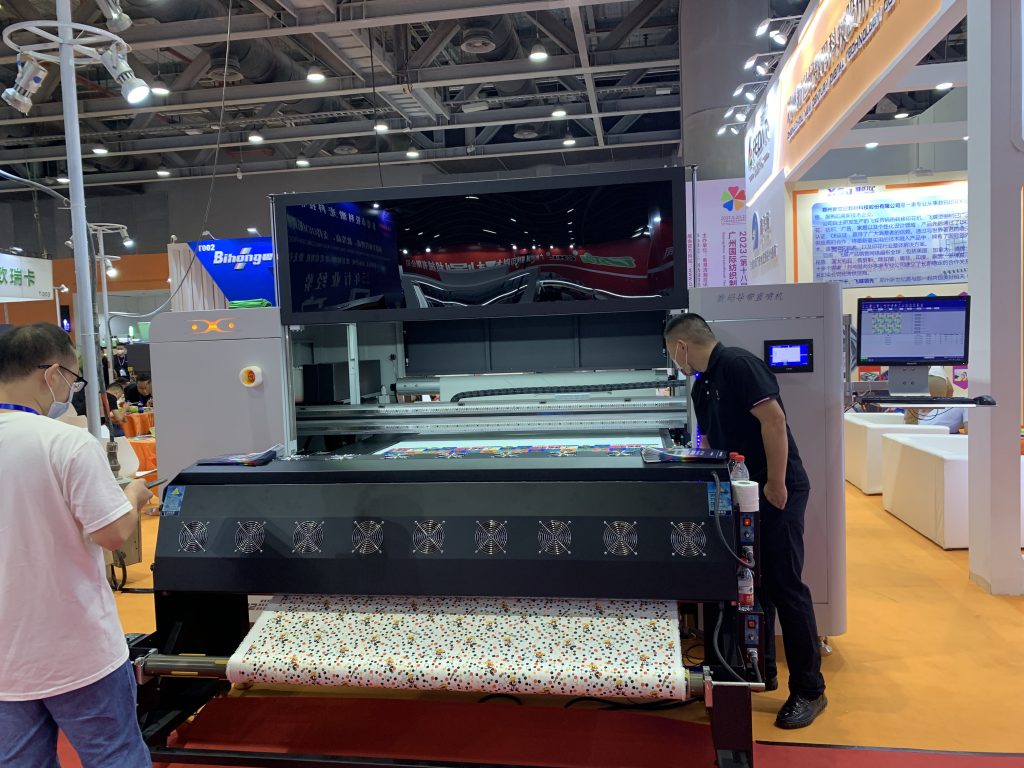 Infinity Kyocera 8 heads reactive printer.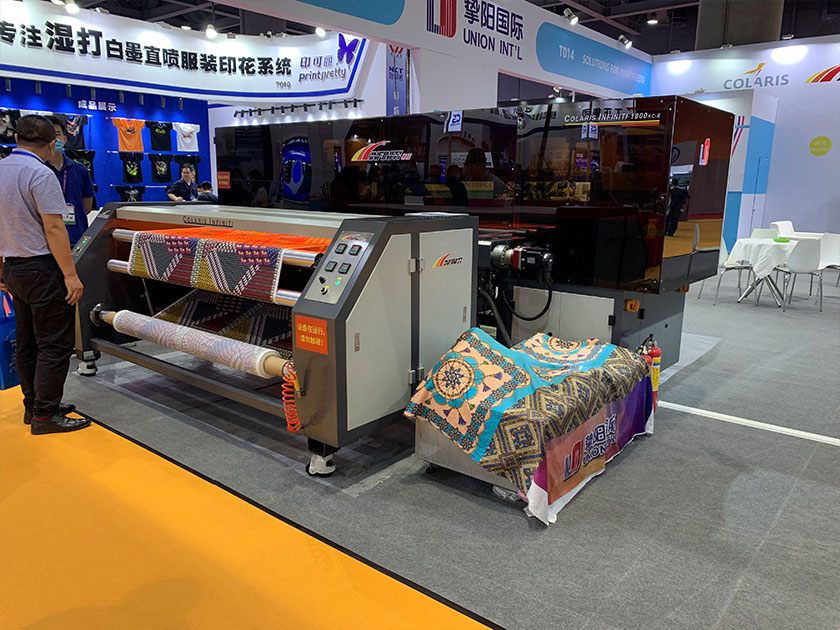 Exhibition Highlights 5:
DTG for garment T-shirt flatbed printer for garment printing.
DTG to garment T-shirt, not only small A4 printer with 1 or 2 or 3 flatbeds, but also big ones combine with silk screen elliptical machine. There is supplier said, he research out a kind of paste, it is more environmentally friendly, better color fastness, will not penetrate the other side of the ink.
Digital DTG printer brands as:
Flora, 8-12 Ricoh G5 or 8-10 Starfire 1024 heads,
Huijie, 2 flatbeds,
M100.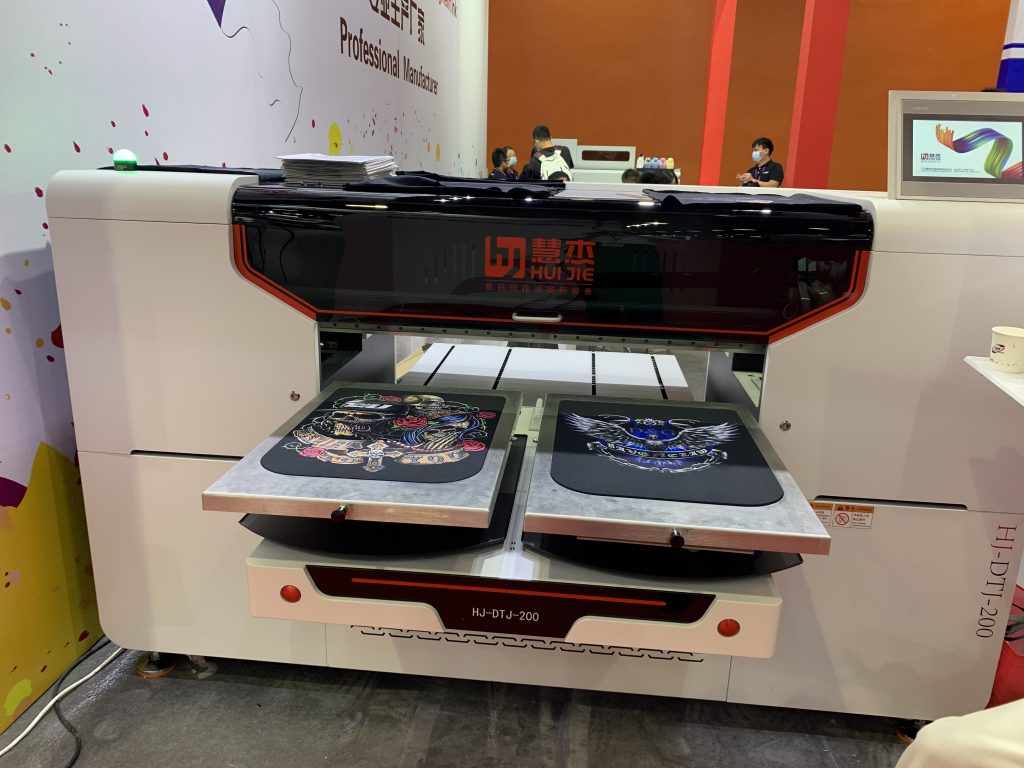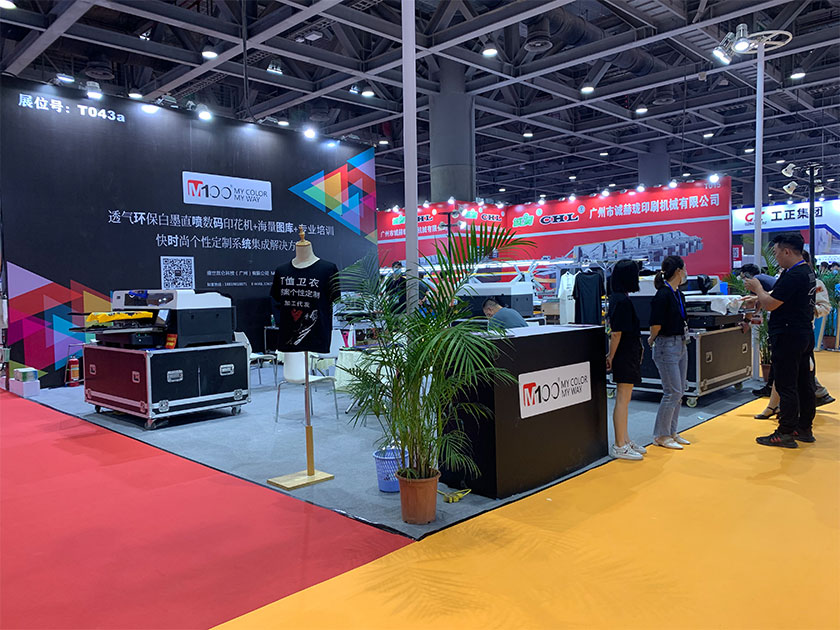 "Printpretty" said they can print on wet textile (Which we said Kornit can, but other Chinese printers can't). It uses Starfire 1024 heads. We need to see whether it will be or not.